The 3D Printing and Intelligent Manufacturing Research Center of Dongguan University of Technology (DUT) is a scientific research and achievement transformation institution specializing in "3D printing, intelligent manufacturing and its application" led by Lu Bingheng, academician of Chinese Academy of Engineering. In 2019, the institute cooperated with France's 3DCERAM to launch research in the fields of personalized medical devices, technical ceramic additive manufacturing and so on.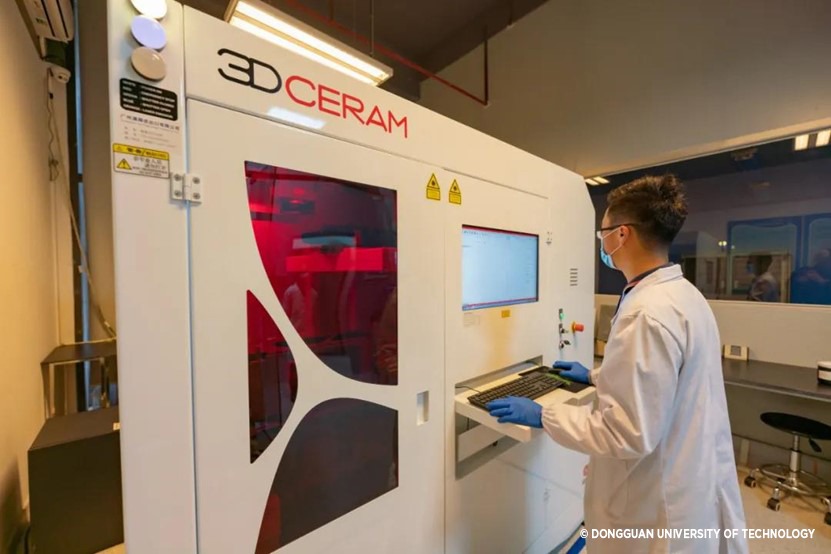 Researchers operate 3DCeram's C900 Flex ceramic 3D printer
Bioceramics
Bioceramics refers to a class of ceramic materials used for specific biological or physiological functions, that is, directly used in the human body or directly related to the biological, medical, biochemistry and other ceramic materials. As a bioceramic material, it needs to have the following conditions: biocompatibility, mechanical compatibility, excellent affinity with biological tissue, sterilization and good physical and chemical stability. 3D printing can realize the customization and rapidity of individuals, and realize special structures, such as holes, which are difficult to be prepared by traditional techniques, in the construction structure.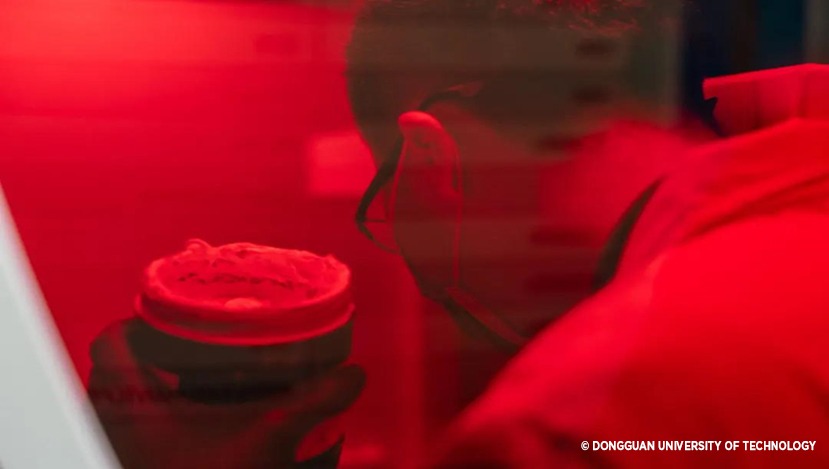 The staff adds 3DMIX printing materials to the printer
1.1 Fusion device and wedges allow for better control of the location and geometry of the holes in ceramic substitutes, as opposed to earlier ceramic materials where holes were made by firing loss. The designed cavity structure makes the compressive strength of the sample 3~5 times higher than that of the traditional one. In addition, due to the strength of the implant samples printed by the 3D printing process, the possibility of postoperative infection caused by tiny fragments is greatly reduced.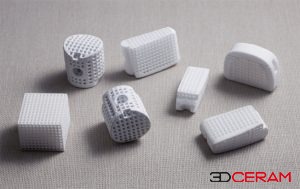 Al2O3 interbody fusion device
1.2 Bone Replacement: Using 3DCERAM technology, the customized hydroxyapatite ceramic implants at Dongguan Institute of Technology have been able to replace necrotic or damaged parts of critical areas such as the skull and jaw, providing protection for other biological structures.

1.3 Dentures: Traditional dentures are often made with CNC cutting technology, during which many materials may be unnecessarily cut, resulting in an inefficient, costly process. This can also lead to internal cracks in the denture due to cutting forces. The 3D printed zirconia ceramic denture is not affected by these cracks and can significantly improve the material utilization.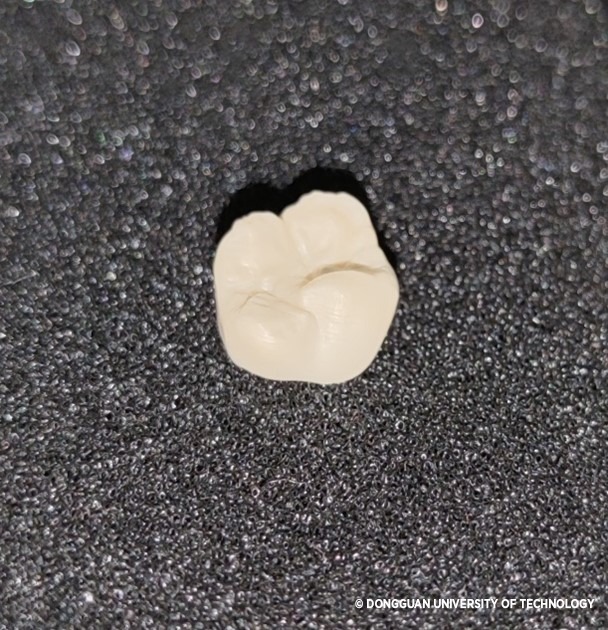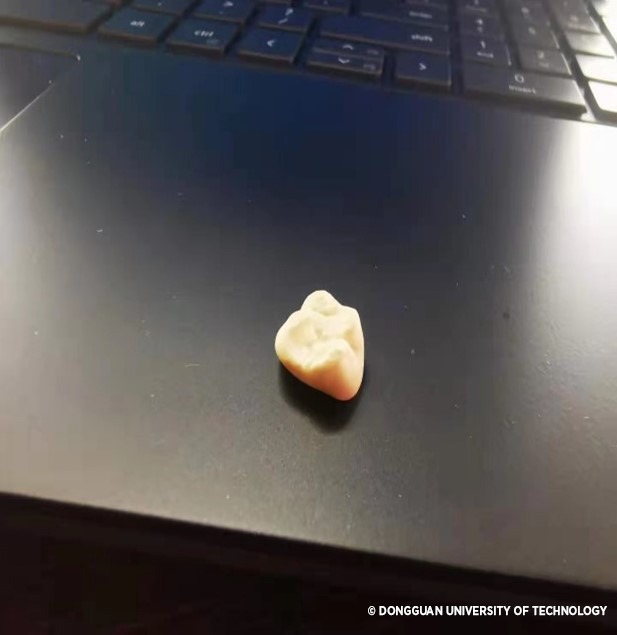 3D printing ceramic teeth crowns
2. Jewelry, luxury goods
In recent years, the rapid development of 3D printing technology, especially in the innovative application of jewelry and other professional fields, has made continuous breakthroughs, creating favorable opportunities for personalized and intelligent manufacturing of jewelry design.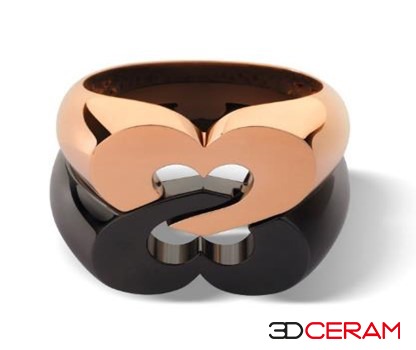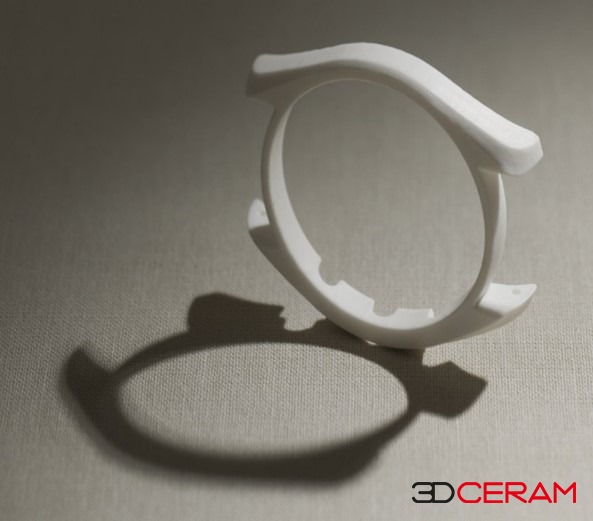 Now, more and more jewelry designers are using 3D printing to print their designs. Since the appearance and feel of 3D-printed jewelry are exactly the same as traditional casting items, 3D-printed jewelry is gradually going mainstream, bringing a jewelry design revolution.
Compared with the traditional jewelry manufacturing process, 3DCERAM technology does not need to go through a variety of complex procedures, such as plate starting, glue pressing mold, unglue mold, wax injection, mold repair, etc., which saves huge costs in terms of equipment, site, material, labor and time costs.
Jewelry made by Dongguan University of Technology using C900 FLEX ceramic 3D printer :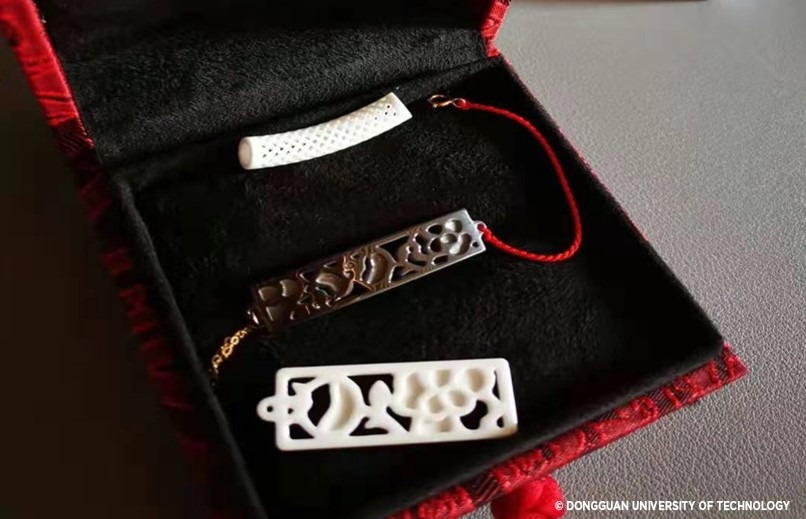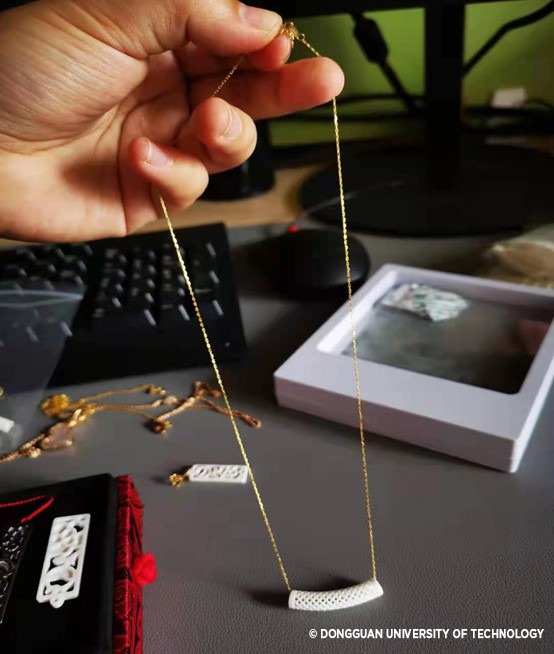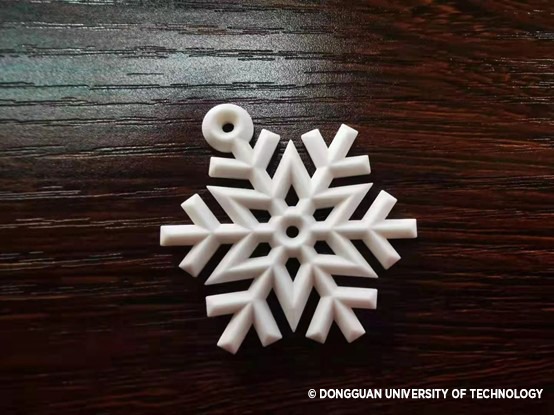 https://3dceram.com/wp-content/uploads/2021/05/Dongguan-University-of-Technology-and-3DCeram-1.pdf