At 3DCeram, we consider collaboration is a key to success when it comes to develop new processes, new skills like investment casting and new products. Keeping that in mind, we launched a new partnership with Avignon Ceramic, a company specialized in design and manufacture of ceramic for Investment Casting industry. This partnership is called U3DC (United 3D Cores). 3DCeram knowledge in additive manufacturing with its range of printers and formulations , associated with the skills in cores manufacturing of Avignon Ceramic allow us to develop 3D printed foundry cores for aircraft applications and also for gas turbines or many other industrials applications which using parts made with Investment Casting.
How 3DPrinting could enhance Investment Casting?
This new service developed by U3DC works in different steps to answer to the customers' needs :
"Ceramic core is an essential component in investment casting. Airline companies requiring always smaller, more efficient and cost-effective engines, ceramic cores shapes are more and more complex : 3D printing can meet this challenge.
This technology offers:
• Shorter Leadtime : no need for tooling
• Very complex cores can be made in one part, instead of several parts to be assembled in traditional process
• Higher flexibility: modification / adjustment can be done easily, whereas tooling modification would be needed in traditional process" (Incast - April 2021)
This new combination of technology between ceramics 3D printing and the foundry of precision allow us to provide an innovative technology to reduce the cost an increase the profitability.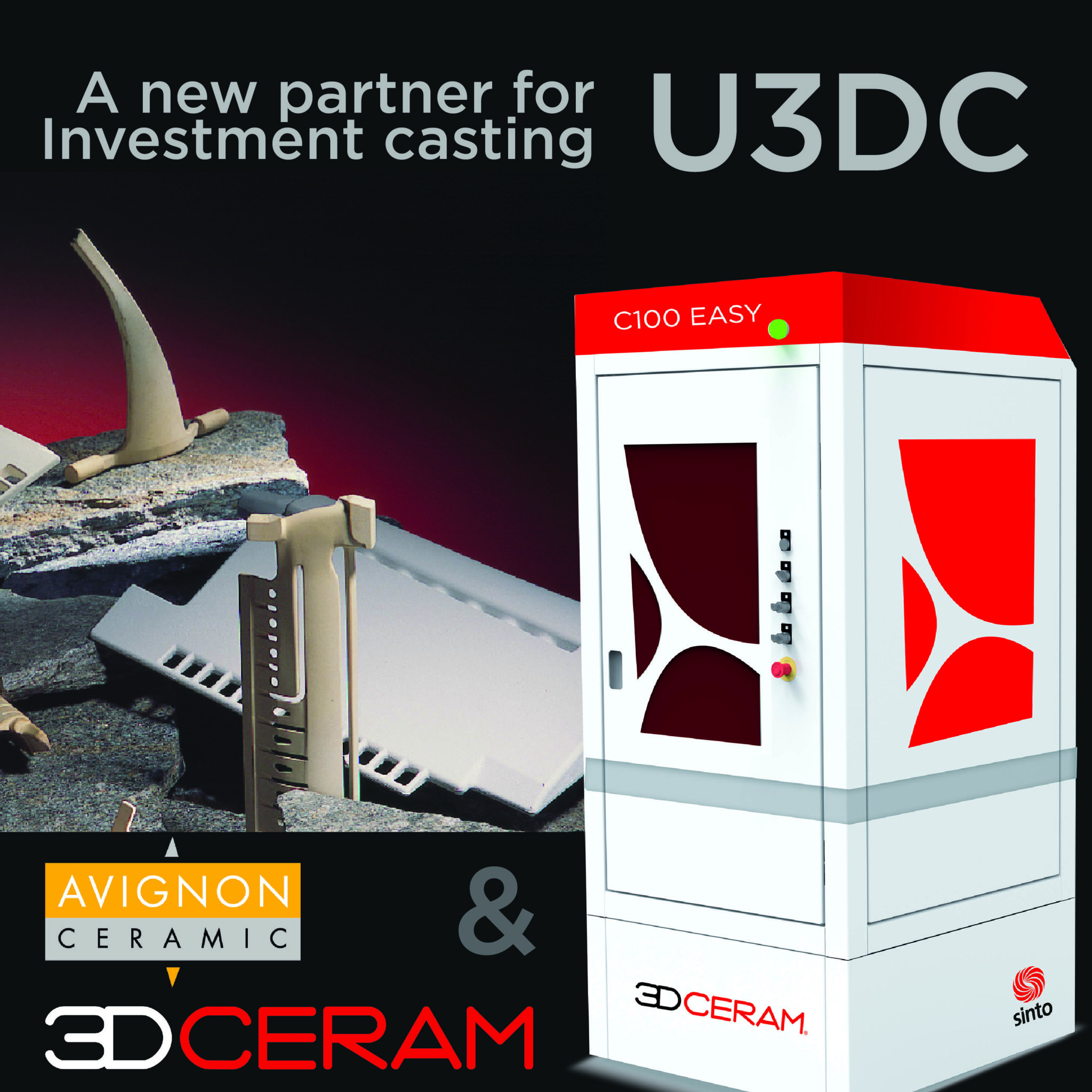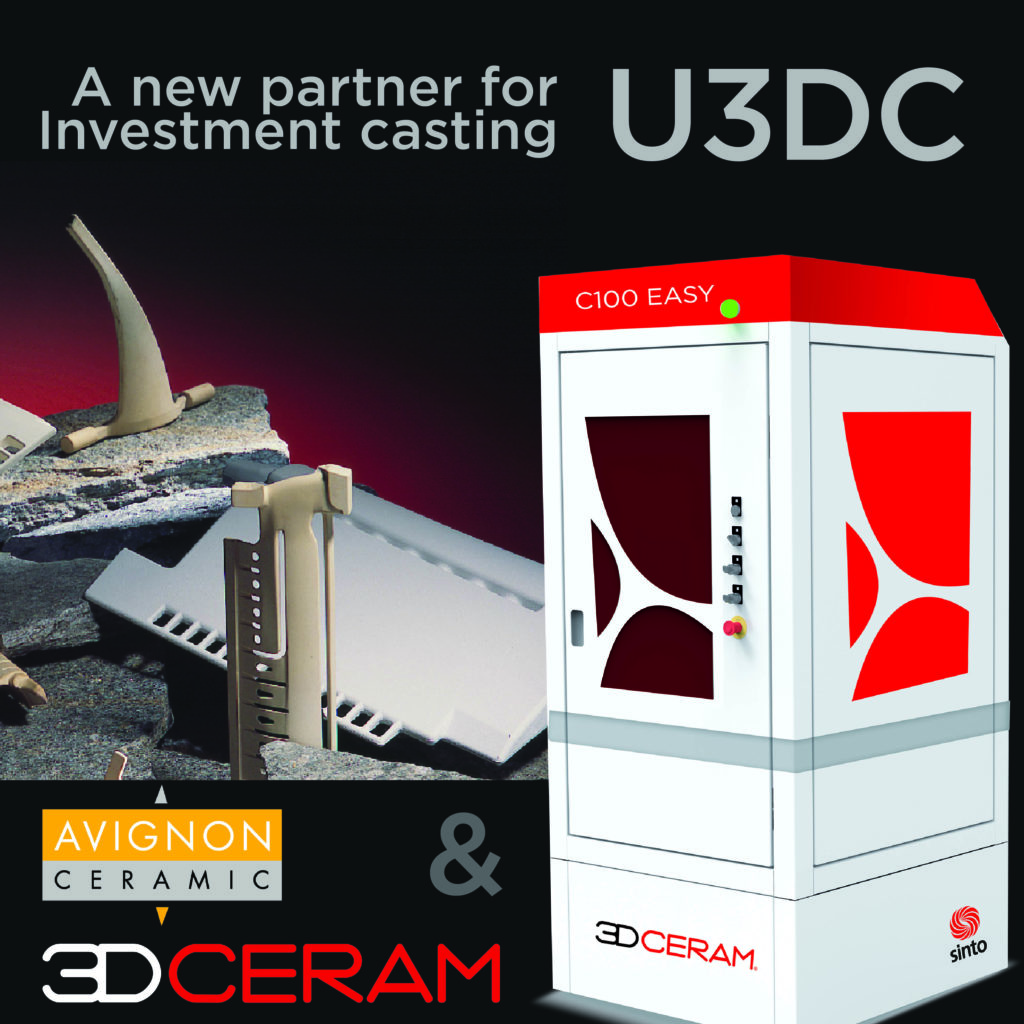 Read a full article written by INCAST of our collabration just below :
"A new partnership is born in 3D printing ceramics for investment casting between Avignon Ceramic and 3DCeram Sinto. Avignon Ceramic was created in 1870 in Bruère Allichamps under the name "Porcelaines Avignon", specializing in porcelains and technical ceramics. It has kept on innovating over the years to be in line with the times [...] 3DCeram was created in 2001 in Limoges, France. In 2017,Sintokogio Ltd of Nagoya, Japan, became the major shareholder of 3DCERAM. 3DCeram Sinto is a turnkey provider of solutions for the additive manufacturing of ceramics, with over 15 years' experience in 3D printing and machine sales using
stereolithography."